Blue Rock Talk TV!
Ever wanted to search for Bigfoot?
How about Dogman?
Want to experience real UFO's and Strange Lights?
How about investigating Hauntings overnite?
If you said

yes

to any of these, then become a

Blue Rocker

to join me in all these

Investigations

Virtually!
JoiN CoNNiE's LiVe InVEsTiGaTiOnS HeRe!
WiTh TONS of MeMbeR BeNeFiTs!
Get My News Letter!
I know Connie is sending me more cool things! I can unsubscribe at any time!
Want to look for Bigfoot, or maybe track a real Dogman with me?
Want to be inside beams of light that come from above, or hear about it from those of us that have?
Interested in investigating Hauntings or abandoned places all night?
How about another private tour with WAVERLY HILLS again?
Hey! Connie Willis here, a broadcast journalist heard on Coast To Coast AM and founder of BLUE ROCK TALK featuring Project: Creepy Hotspots! Live investigations of Earth's creepiest hotspots in search of Bigfoot, Dogman, Strange Lights and Hauntings.
Ultimately seeking out who we are as humans, who we are to the Universe and who we are to God!
My latest Project: Creepy Hotspots is open for memberships right now! You can lock into that price FOREVER!
Plus, Monthly or Annual Memberships are the perfect Gift to give someone to boggle their minds ALL YEAR LONG!
WOULD YOU LIKE TO JOIN ME ON MY JOURNEY??
AN INCREDIBLE TRAVELLING ADVENTURE?
GOT CAMPING GEAR IN HAND..?
PREPARED
FOR THE UNKNOWN?

Huh? What..
Covid has you down?
You can't get off work long enough to make the long trip?
You can't spare the expense to travel and gear up for the hotspot yourself?
You don't know of any Creepy Hotspots to go to?
No one wants to go with you?
People think you're a nut case?

Well guess what...
You're not a nut case, you don't have to spend a fortune, there's no need to block off a week of your life, you don't have to know where to go and don't let Covid stop you anymore!

Why? Because I can take you to Creepy Hotspots with me virtually... LIVE!
YES, THIS IS REAL STUFF!!
Go with me LIVE virtually on my investigations! Its my latest Project: Creepy Hotspots!

I know how hard it can be to attend your own investigations deep in remote locations..
You may have to work...
Can't leave your house...
Don't know where to start...

That's why I stream all my investigations LIVE, so you can sit back, watch AND participate from the comfort of your home!
Imagine turning on your phone, tablet, or computer, sipping on your favorite beverage, chilling out all warm and toasty in your home...
While I live stream a REAL investigation LIVE for you to watch!

But you're not JUST watching...
You will be there with me, participating all the way!
If you want me to check behind a bush, I'll do it (maybe-yikes!!)!
If you see something I miss, tell me in the live chat and I'll investigate (Eeeek!)!
You'll be a critical part of the team, the experience, and help investigate the world's creepiest hot spots LIVE!


Here's what you'll get when you sign up today:
You'll join me LiVe virtually each month on an all nite investigation of a haunting, or camping 3-5 nights in an active Creepy Hotspot with Bigfoot, Dogman or Strange lights!
You'll Investigate with me as a true part of the team, via Live Chat and Live Stream, helping strategize, giving your theories and giving warnings to what might be lurking behind me!
*A $2,997 Value if you travelled to the location, rented the RV, bought food, bought gear and round trip airfare for one only plus the fee others charge to join them live (INCLUDED FREE W/MEMBERSHIP)
Your membership also includes my classics…
Monthly Video Live chats with guests discussing Aliens and Remote Viewing to Bees making honey. You interact and participate from the live chat!
Monthly Video Live chats with Bigfoot researchers discussing and displaying their finds. You interact and participate from the live chat!
And if that's not enough, here's more…..
🖖
My Blue Rocker Community! You'll become a Blue Rocker with over a thousand like-minded others from around the world talking about the things you love to talk about with people that actually "get" it Free!
🖖
Live in-studio Videos in HD
🖖
Live Streams from remote Creepy HotSpots
🖖
24/7 Access to archived videos categorized nicely when you can't make the live shows
🖖
Live Chats that are very interactive and fun!
🖖
Live Events Interactive Calendar
🖖
Live Stage for in-studio shows and remote Creepy HotSpots
🖖
Extra Scenes, videos, photographs and evidence!
🖖
Exclusive videos, chats and evidence you'll only see here
🖖
Special guests, surprises and gifts along the way!
🖖
Access to Your favorite researchers, authors and new lifetime friends forever that can talk about thing "things" you like to talk about!
*All these incredible goodies add up to an additional $1,973 value (INCLUDED FREE WITH MEMBERSHIP)
That's a $4,970 value in access,
live investigations, content, community, new friends, a new outlook, safety, freedom to talk out loud and bonuses…
That means you get EVERYTHING
on this page, for just…
$49.50 per Month! or $495.00 per Year!
Join today to lock in this Price forever!
Join right now by clicking here: PROJECT: CREEPY HOTSPOTS !
I'll see you over on my main site and for my next LiVe investigation into the creepiest hotspots on Earth!
~ Connie

PS: Join right now, and get access to my entire investigation and interview archive!
Plus be apart of my next LIVE investigation!
Go here: PROJECT: CREEPY HOTSPOTS then Click "Subscribe Now" and come investigate Earth's creepiest hot spots with me!

Join my investigations Here:
BLUE ROCK TALK TV with Connie Willis
Are you fascinated by those things that

can't be explained

? You've come to the right place!
Hi, I'm Connie Willis with Blue Rock Talk and Coast to Coast AM, Investigating Earth's Creepiest Hotspots of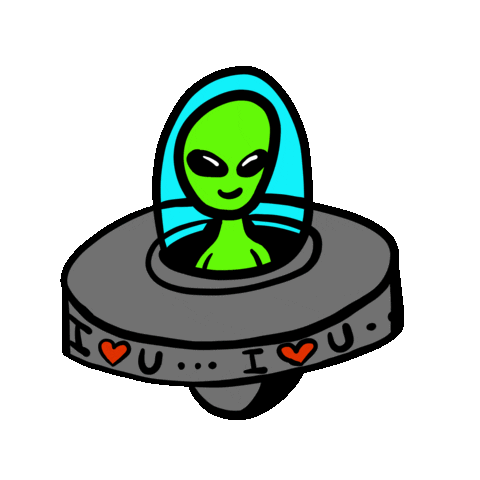 Bigfoot, Dogman, Strange lights and Hauntings!
All Virtually via Video LiveStream and LiVeChAt.
Join me On The Road with my latest Project: Creepy Hotspots!
Stick around for Far Out Thursday and Bigfoot Friday to chat with your favorite researchers!

Enjoy all Archived Shows 24/7, extras videos, surprises and become "in the know" by becoming a Blue Rocker!
Participate in LiVe Investigations and express your views safely.
This is not a "101" show and it ain't no Podcast! Instead, enjoy getting into the heart of all things creepy, cool, and REAL with the worlds most up-close-and-personal membership!
I can't wait to welcome you inside and show you around! You won't find anything like this anywhere else.
~ Connie